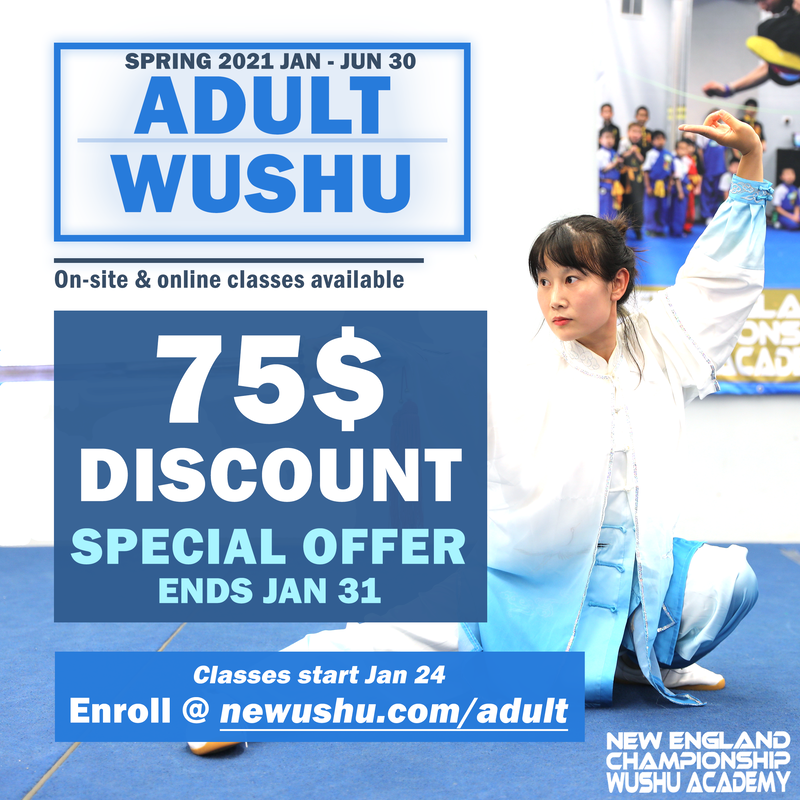 ---
Authentic Chinese Wushu
Have you ever wondered what it takes to develop those amazing martial arts skills seen in movies and online videos? Interested in learning the diverse skills and weapons of Chinese martial arts? Our coaches each have over 20 years of Chinese Martial Arts experience and are all active in continuing to develop their own skills and in improving their teaching methods. Whether your goals are to develop high level skills as a martial artists, fulfilling a childhood interest or just looking for a fun challenging workout program, you can be confident that the skills you are learning are of the highest standard of practice.
A comprehensive fitness program
Are you looking for an exercise program that is fun, challenging and unique? A program that will build on your general fitness by building strength, coordination, flexibility and endurance? Our adult wushu program is a full curricular program where our coaches will guide you through a fun curriculum developing your Wushu skills while building up your fitness. Whether it is learning a front kick, holding a horse stance or doing your first shoulder roll, we designed our teaching methods so that students of all experience levels will be able to overcome challenging obstacles and achieve their individual Wushu and fitness goals.
Fun Wushu Workouts
In addition to learning the curricular skills of Wushu, coaches will lead students through various planned workouts to further build on fitness elements such as strength, flexibility, endurance and coordination. Our Wushu Workouts are a fun way to review skills, get the heart pumping and to finish classes strong!
An Example of a Wushu + Ab Workout
---
Curriculum
We currently offer two different curriculum types for our adult students: A Main Curriculum (skills are 100% the same as our youth curriculum) and a low-impact curriculum (low-impact version of our main curriculum). Our low-impact curriculum gives students an opportunity to progress through our curriculum without the requirement of high impact skills such as tumbling and sparring. These students will progress through a customized curriculum specifically tailored to the goals of the student. All our weapon and non-weapon forms have alternatives versions for students enrolled in our low-impact curriculum. We know that some times students join with a very good idea of what they want to learn, and so our adult program (both main and low-impact curriculum) offers customizable add-on skills that our coaches will specifically teach based on individual goals.
| Features | Main Curriculum | Low Impact Curriculum |
| --- | --- | --- |
| Online option | ✅ | ✅ |
| On-site option | ✅ | ✅ |
| When (Onsite) | Sa 10:30a-12p, Su 10:30a-12:00p | Sa 10:30a-12p, Su 10:30a-12:00p |
| When (Online) | Sa, Su 10:30a-12p | Sa, Su 10:30a-12p |
| Pricing | $95/month, Enroll by 01/31/21! | $95/month, Enroll by 01/31/21! |
| Taolu | ✅ | ✅ |
| Weapons | ✅ | ✅ |
| Sanda | ✅ Sparring Optional | No Sparring |
| Tumbling | ✅ | Optional |
| Self Defense | ✅ | Technique Only |
| Customized Skills | ✅ | ✅ |
| Fitness Center access | ✅Included in Unlimited. Coming soon! | ✅Included in Unlimited - Coming soon! |
Pricing
-Spring 2021-
Online/onsite
Adult Wushu
Jan 24 to Jun 30th (5 months)
Unlimited Classes per month
75$ OFF, Enroll by Jan 31st
Unlimited Access to reference videos
-Spring 2021-
10 Class Pass
Adult Wushu
Jan 24 - Jun 30th
10 Class Access - Exp 06/30/21
50$, enroll by Enroll by Jan 31st
Unlimited Access to reference videos
---
Looking for Taiji? Taiji coming soon. Subscribe to our general mailing list.
What is Taolu?
Taolu practice, or forms practice, involves executing a choreographed sequence of barehand or weapon skills. Skills practiced in contemporary wushu Taolu are rooted in the historical techniques found in traditional Wushu. Through the practice of Taolu, students will develop strength, flexibility, coordination and build on their overall fitness. Here at New England Championship Wushu Academy, we teach well over 30 different kind of barehand and over 25 different types of weapon forms.
What is Sanda?
Sanda is one of two main components of contemporary Wushu (the other being Taolu). In contrast to Taolu, Sanda is an evolved modern combat system emphasizing on practical combat skills. Here at New England Championship Wushu Academy, students will learn various combinations involving punching, kicking and defensive skills. Students will primarily work on Sanda skills by striking pads and through cardio-centered exercises. Sparring for all students is optional.
Our Curriculum
---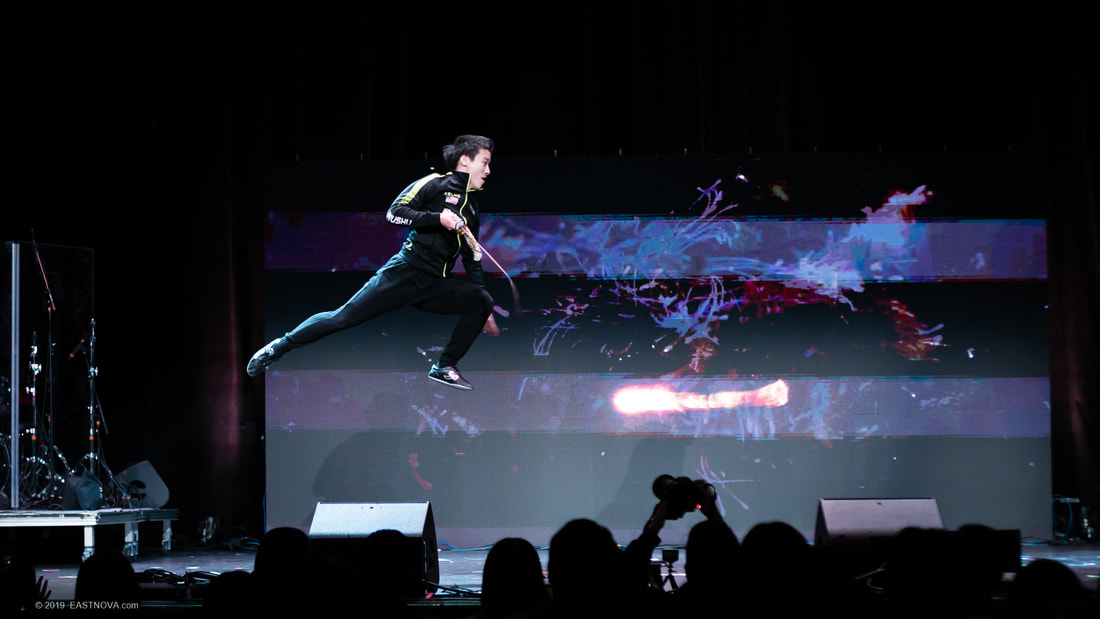 Schedule
To view schedule, you may need to accept cookies or reload the page.
​Please navigate the schedule to view schedule classes.

Our Coaches
Calvin Wang

Coach Calvin Wang started Wushu at the age of 5. He is a multiple gold medal winner in various competitions. Calvin was previously a coach of the Wellesley Wushu Team, Harvard Wushu Team and the Illini Wushu Team. Coach Calvin's favorite Wushu skill is the 900 Degree front sweep and 720 butterfly twist!​

Xiaoyi Chen
​
Coach Xiaoyi Chen started Wushu at the age of 8. She is a graduate of Beijing Sports University and a multiple gold medal winner in International Wushu competitions. She is the current coach of the Wellesley Wushu Team and previously a coach for the Harvard Wushu Team. Coach Xiaoyi's favorite Wushu skill is the tornado kick and aerial cartwheel!​
---
Free Trial Enrollment

Fill out this form to enroll in our Online and Onsite, Adult Wushu trial class.