Wushu Curriculum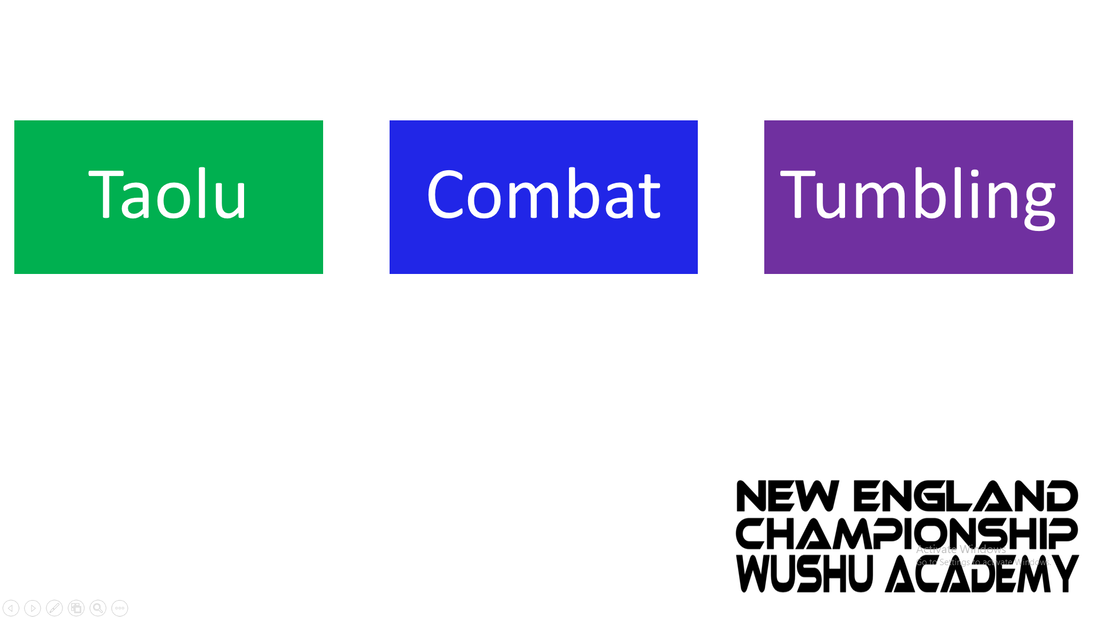 ---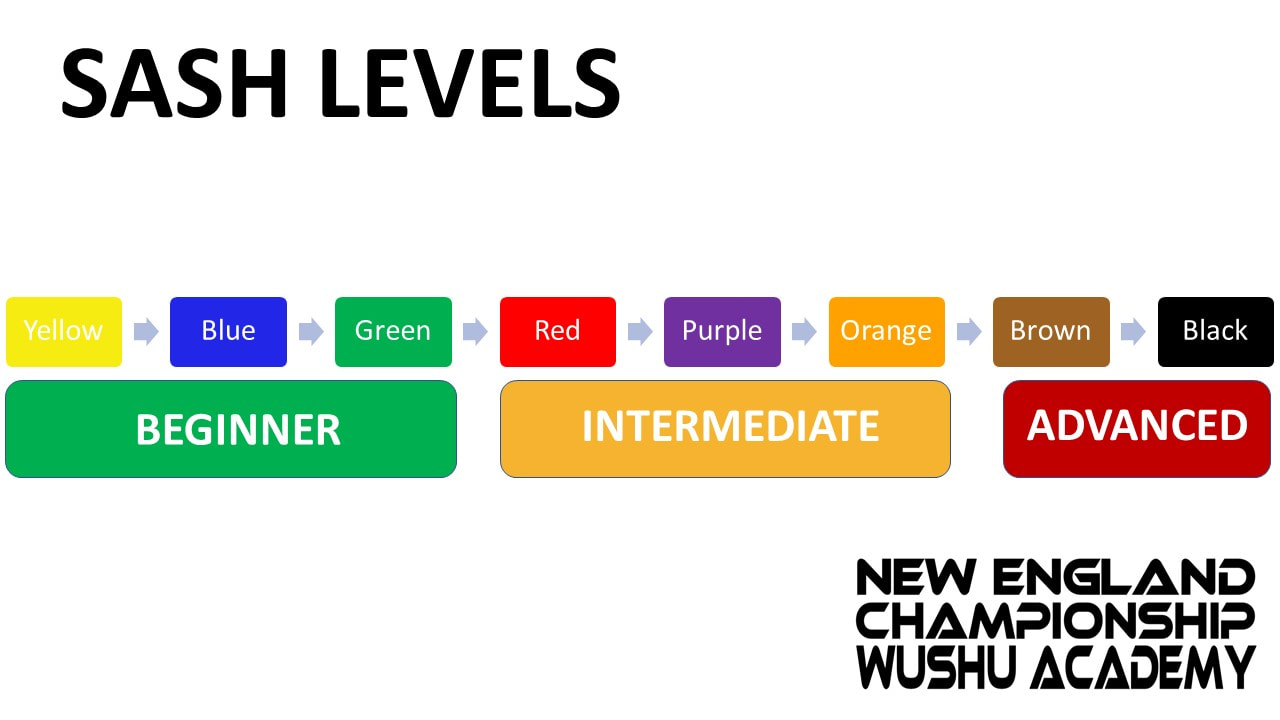 ---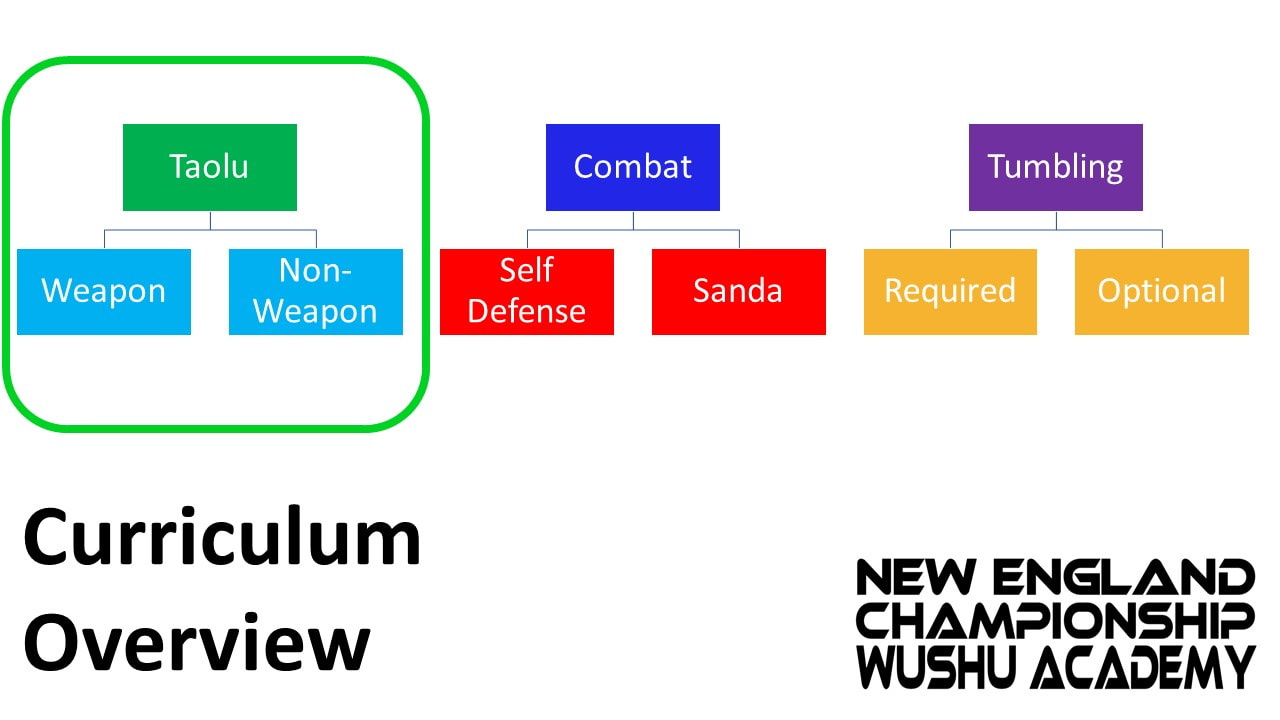 ---
3. Example of our non weapon curriculum (below). Color designates what will be tested at each sash level. For example, blue cells indicate these are the skills evaluated when testing for blue sash.

What are combos?
All the items followed by a number are "combos". Combos are short sequences of movements that help students learn all the various skills in Wushu. Combos build on one another, with combo 10 being the most difficult and comprehensive in terms of skills and techniques.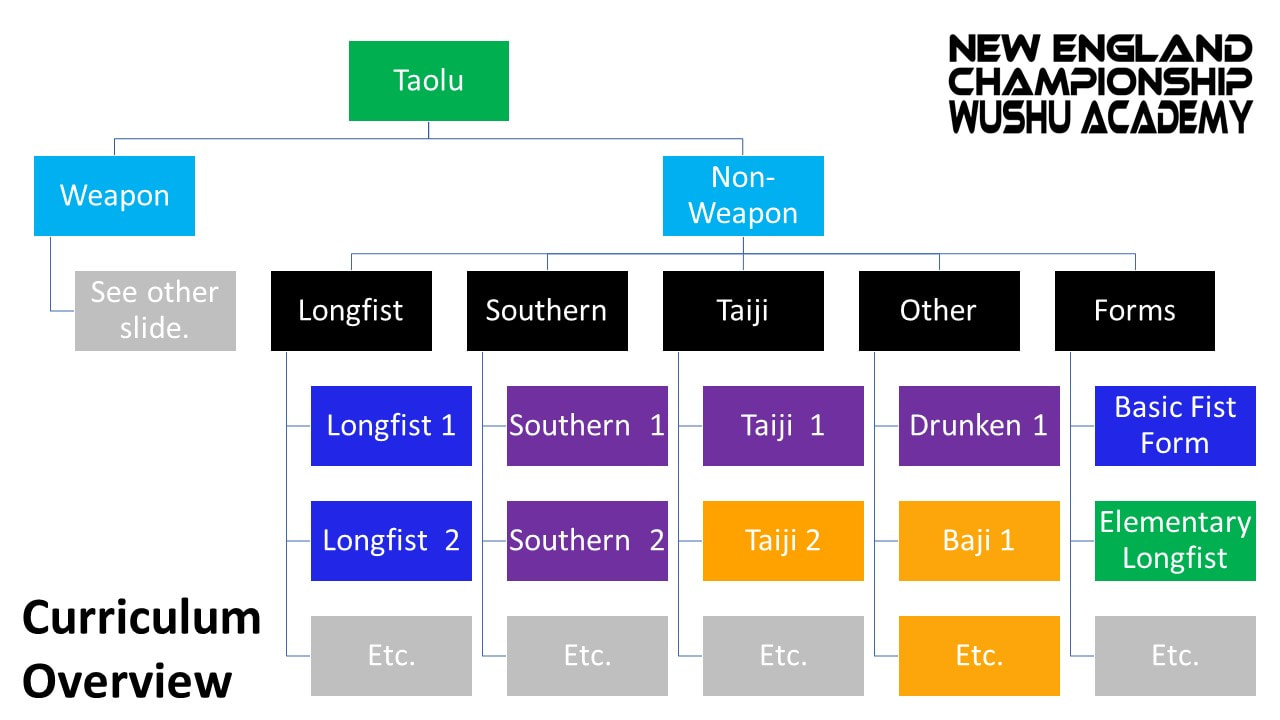 ---
More expansive diagram of our curriculum (below).
Most combos are numbered 1-10. For some styles (i.e. longfist) there are additional combos 11-15 which will be taught beyond the black sash level.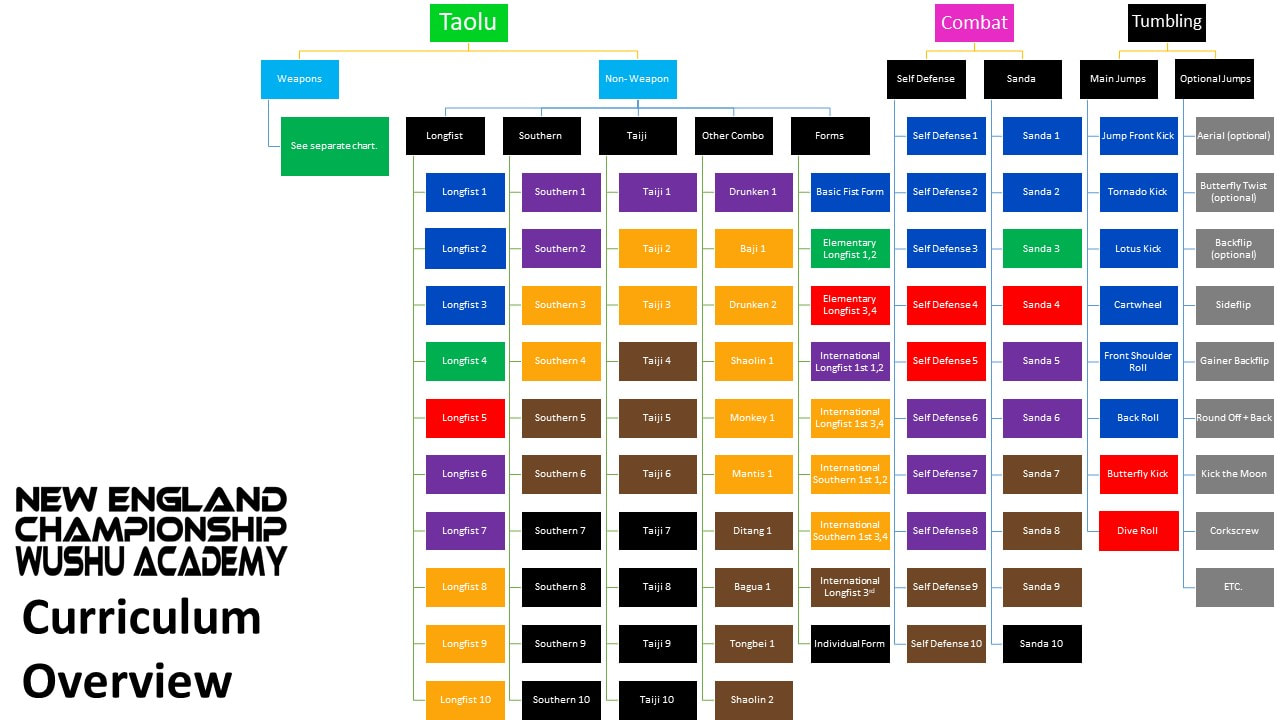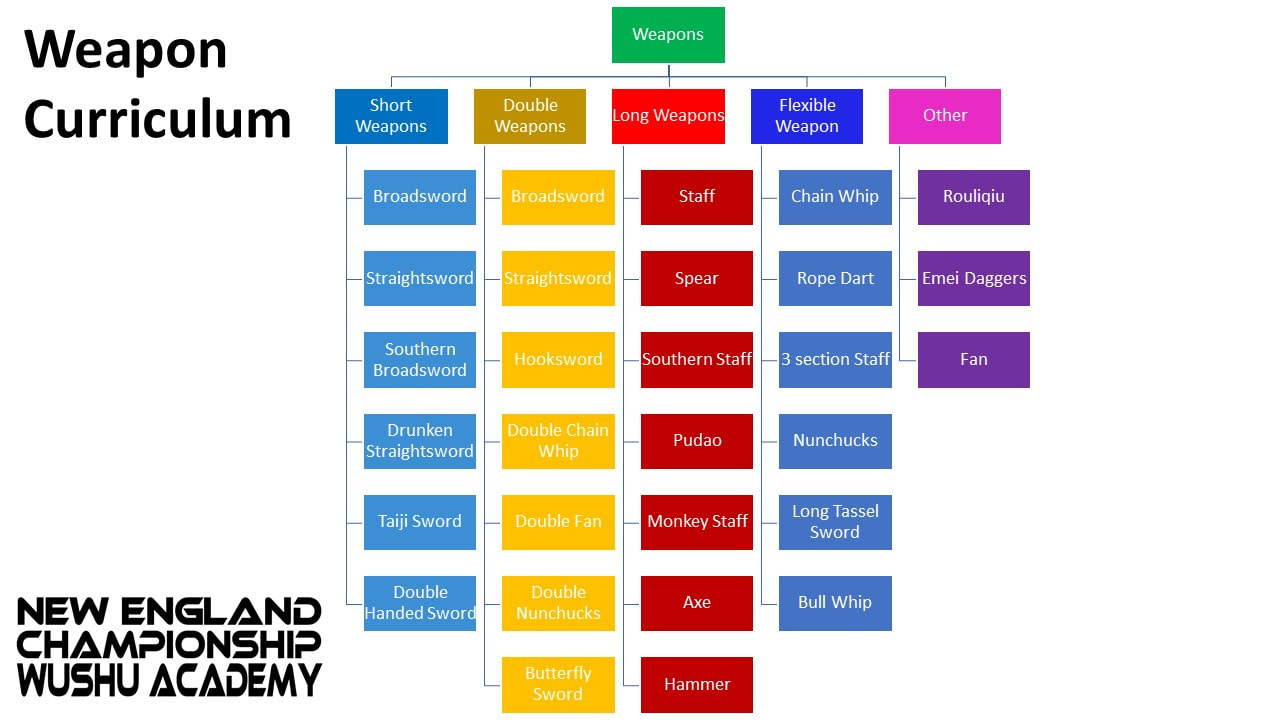 ---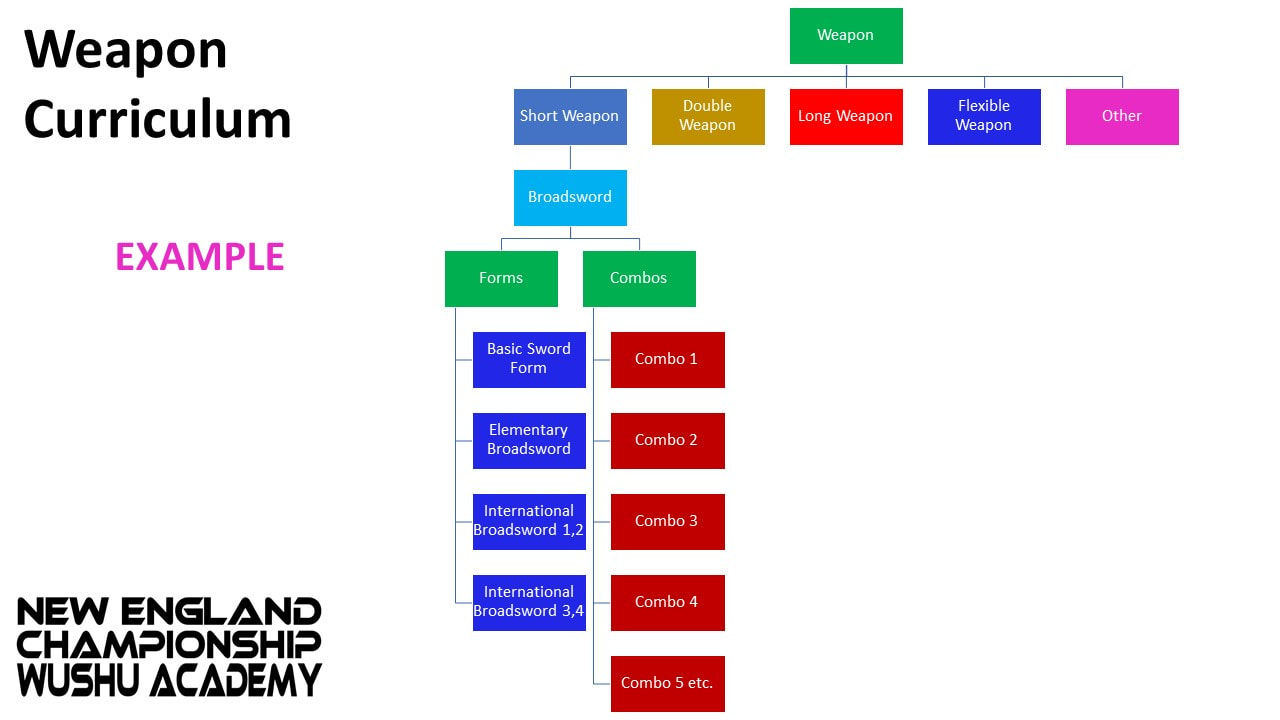 Each weapon encompasses its own set of
Combos
and
Forms
.