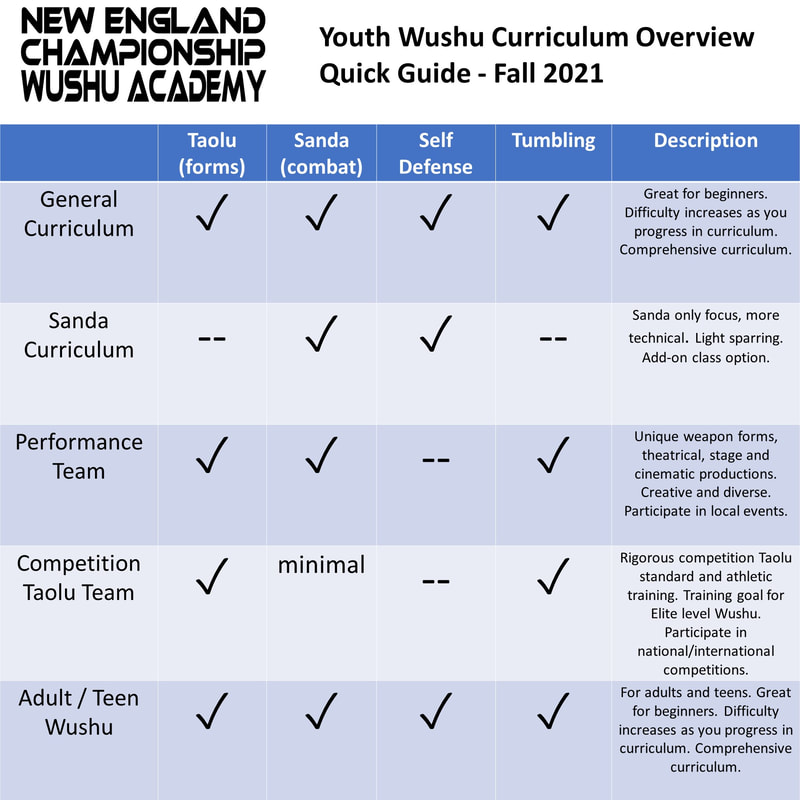 Click on an image below to learn more!


Click on an image below to learn more!
Add the [Youth Wushu Trial] purchase option to the cart below and complete checkout (0$ charge). You will be able to attend up to 3 classes in the current trial class period. If you do not have an account you will need to create an account first to obtain a Youth Wushu trial class pass. Your pass will expire within 2 weeks after receiving the pass or before the end of the current trial period. You can attend any class labeled Youth Wushu (Yellow) on our schedule unless an instructor has authorized otherwise. To book your trial class, navigate to the schedule and book the respective classes. To view schedule please click schedule at the top of this page. You can also navigate to the schedule via the dashboard after you log in to your account.