​Rewards Program
Students accumulate points throughout their enrollment at NECWA. When enrolled as a student at New England Championship Wushu Academy, students are rewarded points for completion of Wushu tasks/challenges (see below). Reward points can be redeemed for discounts and prizes.
---
​Where to find Rewards Program
1. Login to your account at top of page or register if you haven't done so already.
2. After you log in you should see your dashboard.
3. Click on rewards at top right hand of page (picture below).

4. You will now be directed to the rewards tab. To see reward point options click on Earn Points (picture below).

---
5. This will take you to the task list (pictured below). The value of each task is shown in the left column (red arrow). You can filter the tasks based on category (blue arrow). How many points you currently have (green arrow).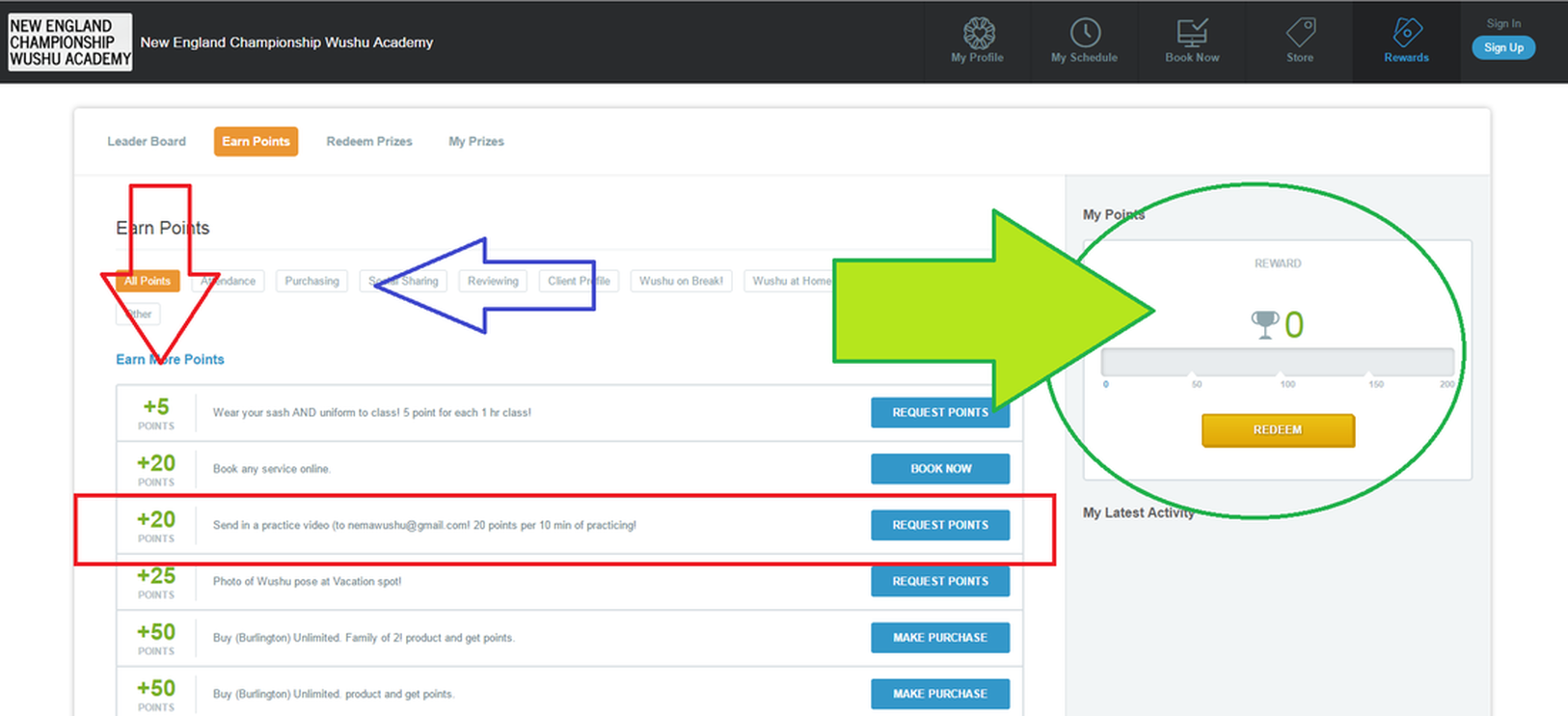 ---
6. Complete a task and click request points!
7. Redeem Points for prizes! Click on redeem prizes.
​8. Prize list. If you have enough points, click redeem points.

NOTE: clicking request points helps ensure that student will receive points for the task.
---
---