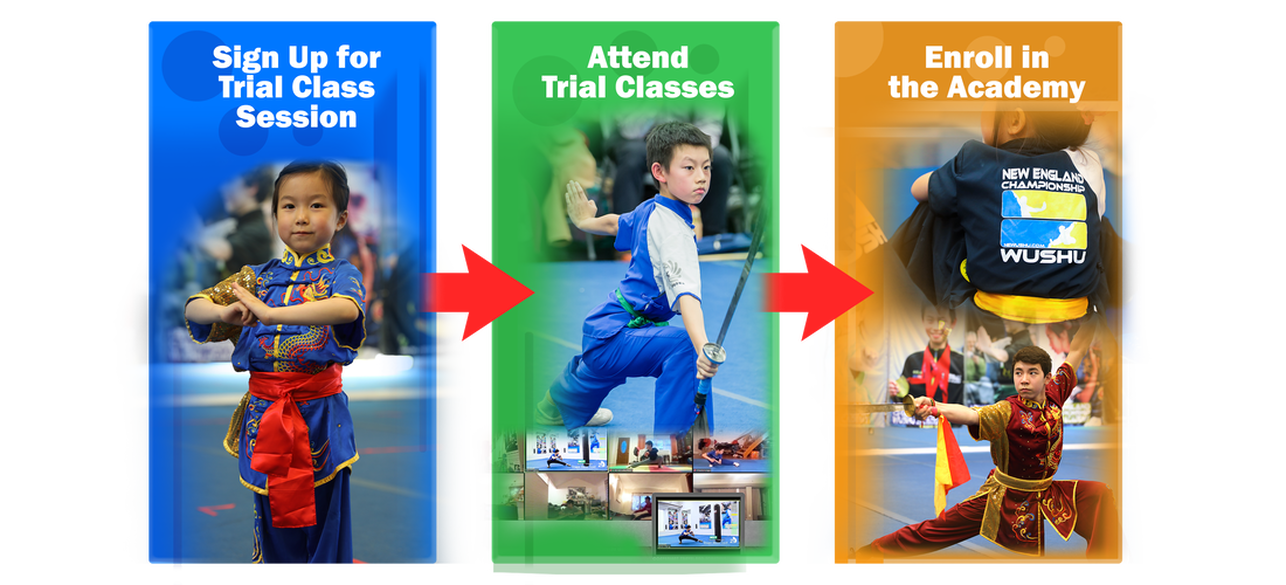 ---
---
---
How to Enroll
Method 1: Fill out this form
This program is for New students only, students who have not been enrolled in any of our (paid or free) programs since September 2020. If you do not have an account please fill out the form below. You account will automatically be enrolled with a valid trial pass.

If you already have an account (see method 2 below), you will need to log in to your account and book a class and complete booking by purchasing a "Youth Wushu Trial" Pass.
Method 2: Add a trial pass
Add the pass name "Youth Wushu Trial (3 classes)" to the cart below.